Welcome!
Five Oaks Seventh-day Adventist Church is located at 4124 Farrington Rd, Durham, NC 27707, midway between Durham and Chapel Hill, NC. We are a family of diversity, with members from many different nations and ethnicities around the globe. We unite in our diversity to undertake God's mission for us in our community. We invite you to join us as we seek God's will in worship and in service to the community.

Please visit the About page to learn more about us, and check out the calendar for upcoming events!
The Resources page includes the latest Sabbath School Lessons. 
Adventist Education is one of the key ministries of the Five Oaks Church. Check out the Adventist Education page to learn more about our Adventist Christian school.
March Health Events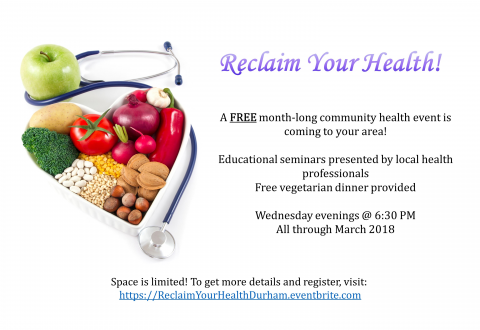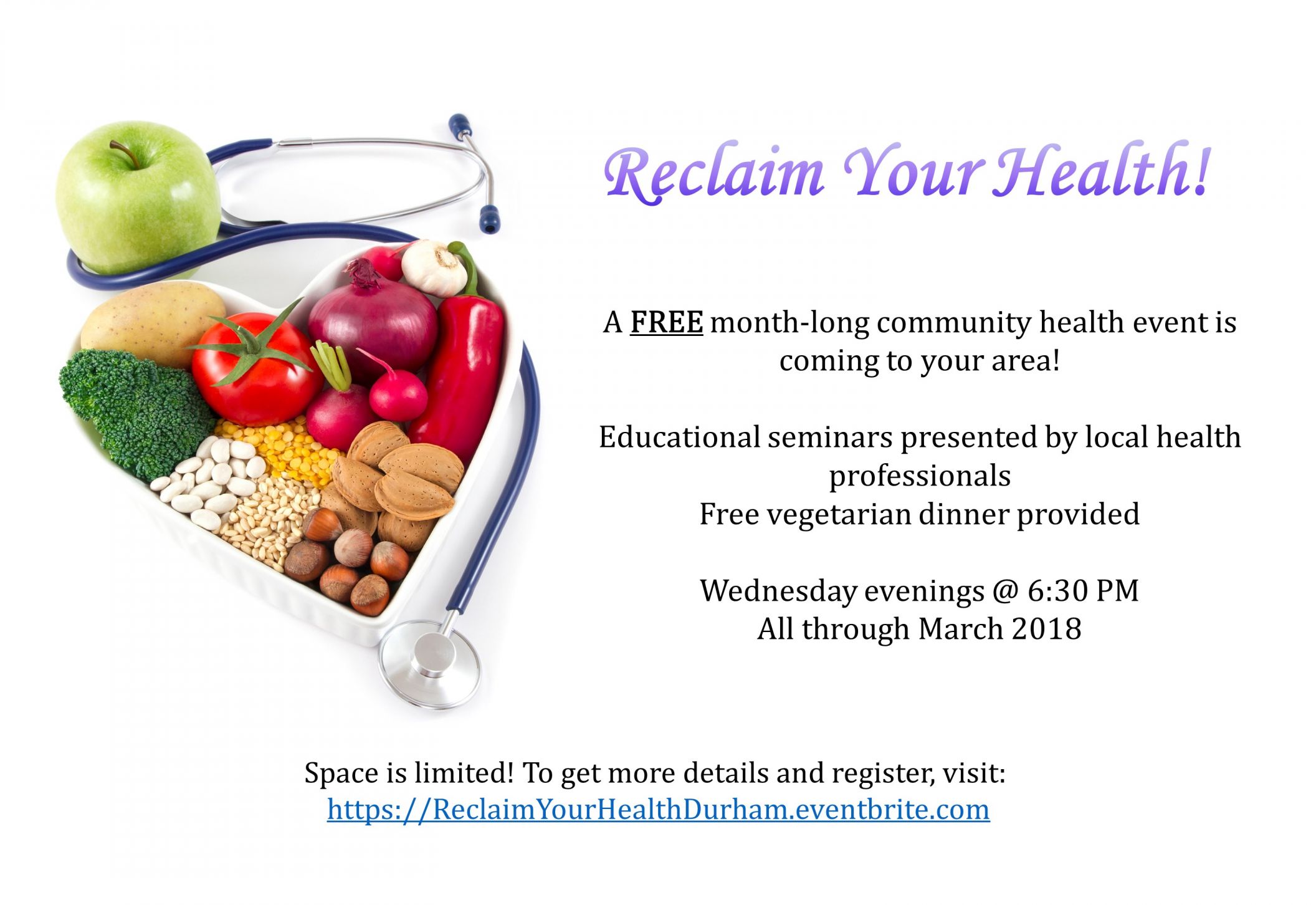 Join us at our community health event where you'll hear from different health professionals on how diet and other lifestyle choices can help you fight chronic illness and improve your overall quality of life! 
When: Every Wednesday night in March at 6:30 PM
To get more details and register, visit https://ReclaimYourHealthDurham.eventbrite.com.
Friday, March 30 & Saturday, March 31 will be a culmination of our month long celebration of Reclaiming Your Health. Roman Pawlak, Ph. D, RD Associate Professor ECU will be presenting lectures on vitamin B12 and it's importance. He will also present a series on Forever Young: Secrets of delaying aging and living disease free. The Friday evening program starts at 7:00 pm and the Saturday programs are at 11:00am and 2:00pm. Hope to see you there!