Health Ministries Programs & Events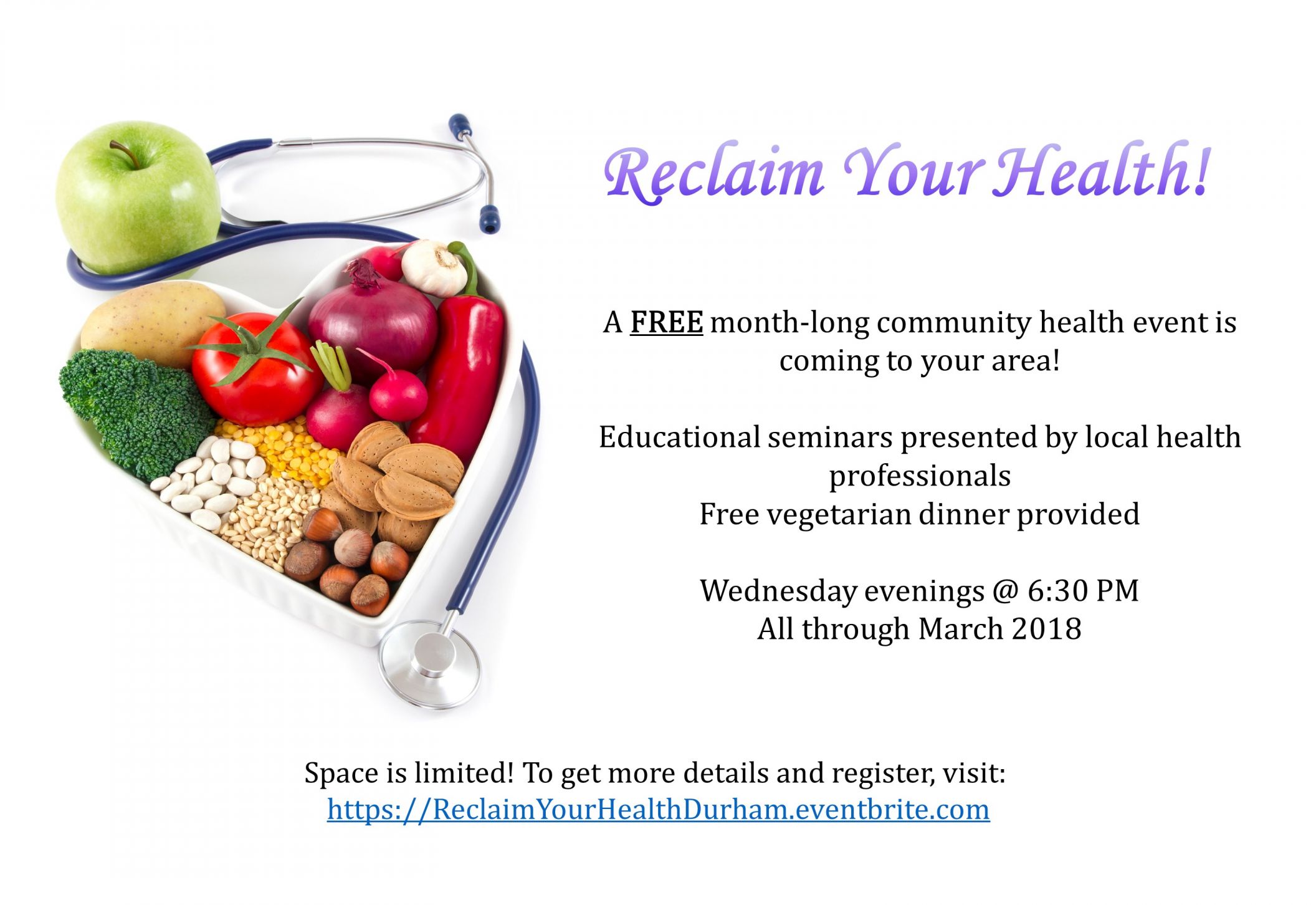 Reclaim Your Health: Every Wednesday of March
Join us at our community health event where you'll hear from different health professionals on how diet and other lifestyle choices can help you fight chronic illness and improve your overall quality of life! 
When: Every Wednesday night in March at 6:30 PM
To get more details and register, visit https://ReclaimYourHealthDurham.eventbrite.com.
Friday, March 30 & Saturday, March 31 will be a culmination of our month long celebration of Reclaiming Your Health. Roman Pawlak, Ph. D, RD Associate Professor ECU will be presenting lectures on vitamin B12 and it's importance. He will also present a series on Forever Young: Secrets of delaying aging and living disease free. The Friday evening program starts at 7:00 pm and the Saturday programs are at 11:00am and 2:00pm. Hope to see you there!
Helpful Links

CHIP: Complete Health Improvement Program
The Complete Health Improvement Program (CHIP) - is an affordable, lifestyle enrichment program designed to reduce disease risk factors through the adoption of better health habits and appropriate lifestyle modifications. The goal is to lower blood cholesterol, hypertension, and blood sugar levels and reduce excess weight. This is done by improving dietary choices, enhancing daily exercise, increasing support systems and decreasing stress, thus aiding in preventing and reversing disease.

North American Division Health Ministries

Read Ministry of Healing by Ellen G. White

Vegetarian Recipes
Here's What Happens When You Eliminate Meat from Your Diet for 30 Days Health Nugget